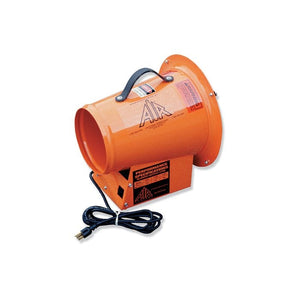 MSRP: $450
Air Systems Steel Axial Fans are a rugged, low cost fan with high volume output, and medium static pressure. It is designed for non-hazardous locations and CSA approved for outdoor use.
AC VERSION, Model SVF-8AC,
DC VERSION, Model SVF-8DC,
Made in the U.S.
NOTE - THIS ITEM DOES NOT QUALIFY FOR FREE SHIPPING!! DUE TO THE SHIPPING VOLUME OF THIS PRODUCT - THERE IS A $20.00 HANDLING FEE CHARGED PER UNIT.