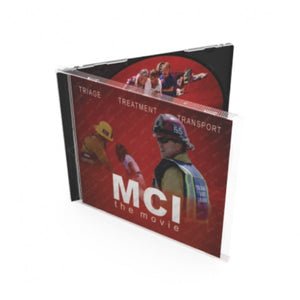 MCI The Movie
---
Take your MCI Training to New Levels by Showing this DVD to Your Class Before Your Tabletop / Live Drill.
First half of the video allows students to follow real firefighters as they triage patients and establish the command system
needed to transport patients off-scene. In the second half, students learn the core concepts of S.T.A.R.T. Triage as well
as the roles and tools used for each position within the Medical Branch of the Incident Command System.
Key Features:
Teaches S.T.A.R.T. Triage Concepts
Real Firefighters Performing Triage
Bulk Discounts Available
---
"DMS-06025