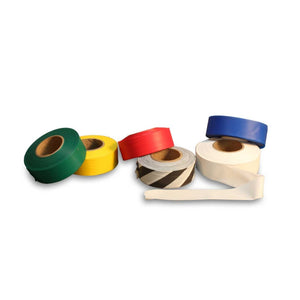 MSRP: $12.25
Product Description
Our Triage Tape is the best on the market.
Normal surveyors tape can change colors under flashlight beams or yellow street lights, creating inaccurate patient status accounts. This has caused confusion and unnecessary delays during incidences across the country when rescuers use hardware store tapes.
Our non florescent triage tape is specially formulated to remain color true even under the harshest lights. Our black tape is striped with white to be easily visible even at night. White tape indicates need for decon. Blue indicates that antidote has been given.