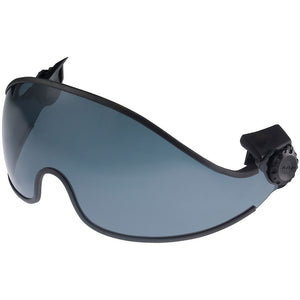 MSRP: $59.99
Product Description
Protective visor made of 2 mm thermoformed polycarbonate.
Compatible with the Ares and Ares Air helmets.
Can be easily installed and removed without the use of any tools.
The curvature is designed to follow the contours of the nose and cheekbones while still guaranteeing the best visibility.
The action can be fine-tuned with screw tensioners on the sides.
Standards:
EN 166: mechanical protection against high velocity particle projections.
EN 172 (shaded version only): solar filter for industrial use.
WEIGHT
77 g, 2.7 oz