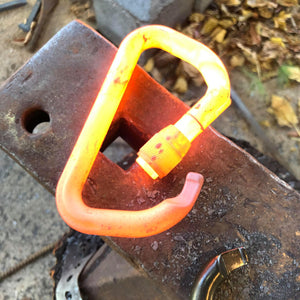 MSRP: $26.19
Product Description
Rock-N-Rescue has partnered with Andy Alm, a local knife maker and past Forged in Fire contestant, to bring you custom knives made out of carabiners.
These one of a kind knives are forged and finished in Andy"s home shop where he specializes in custom knife making.
These unique knives will be available for purchase in coming months! Stay tuned for more information!