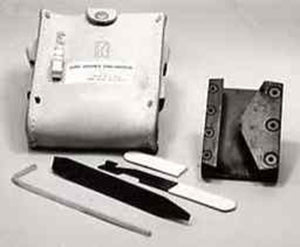 K-Tool Kit
The K-Tool was designed by licensed locksmith, FDNY Fire Lieutenant William McLaughlin who also invented the Pro-Bar. The function of the K-Tool is to pull lock cylinders of virtually any type including mortise, tubular and rim. This locks could be attached to different door materials, from glass to solid doors. It is the primary tool used in the "Thru the Lock" method.
The K-Tool is designed for easy use, it's light and small, ideal for a pocket or pouch. Along with its parts, it was the first available tool for firefighters that was commercially machined to pull lock cylinders.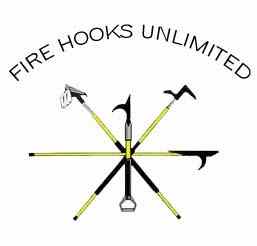 With light blows of the axe, the working edges of the K-Tool are forced behind the ring and face of the cylinder until the blades take a bite into the cylinder. The adz of the Halligan bar is then inserted into the loop on the back of the K-Tool and is used for leverage to pull the cylinder out of the lock. Once the cylinder is removed, the K-Tool Keys are used to manipulate the lock - in most cases, sliding the lock bolt into the open position.
Each K-Tool includes detailed instructions for use. The K-Tool Kit comes complete with: