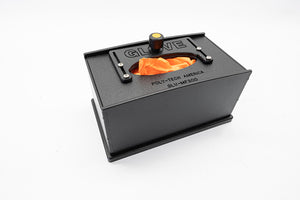 Tired of having your cardboard glove box smashed, misplaced, or dirty, fear no more. Introducing our Poly-Glove Boxes
Install your Poly-Glove box virtually anywhere that is convenient for you. When you run out of gloves, simply remove the lid and replace! This product keeps your gloves protected, and within reach!
This box fits Micro-Flex glove boxes
Inside Dimension: 9.62"x5.50"x3.87"