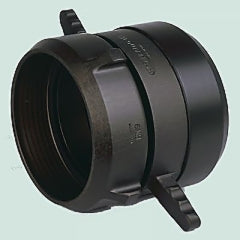 Aluminum Long Handle Suction Hose Coupling
Style 19 Long Handle Female Only
Configuration and Features:
" Long Handles are finger-gripped and canted for clearance.
" Sizes 2-1"2" thru 3-1"2" are assembled with #316 stainless steel ball bearings.
" Sizes 4" thru 6" are assembled with 6262-T9 aluminum roller bearings.
" Complete with expansion rings and gaskets.