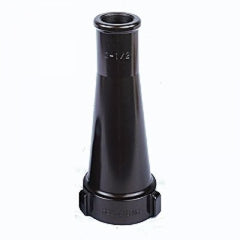 Configurations:
Length: 9"
Base: 21"2"
Orifice: 11"2"
" Use with all large volume discharge devices for increased range and effective reach.
" Complete with stream straightener fins.
" Red Head Brass discharge pipes are designed for use on all monitors.
" Maximum flow rate of 1,750 GPM.
" Two sets of stream straightener fins to insure maximum reach and solid streams.